This tutorial will show you how to integrate VIDELLO with GetReponse.
1. Log in to your GetResponse account
2. Click on "My Account" and then "Account Details"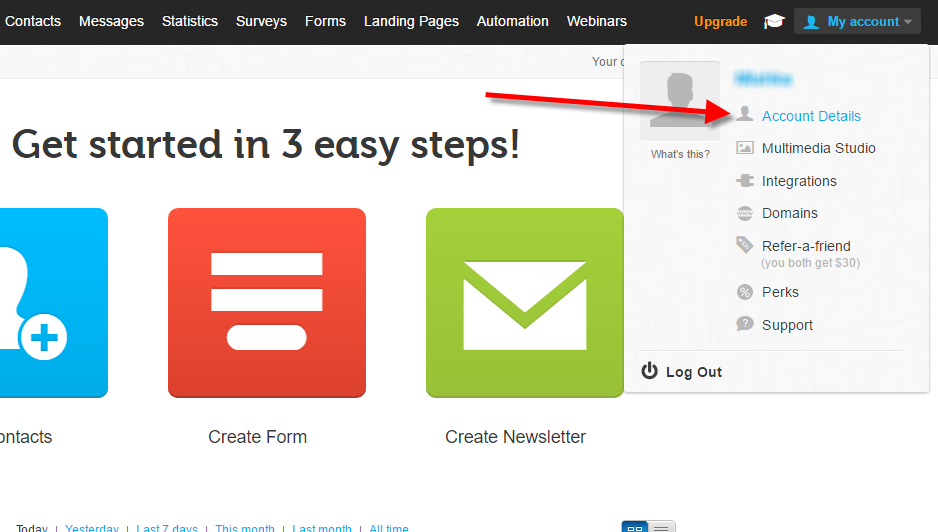 3. On the left hand side panel click on "API & OAuth"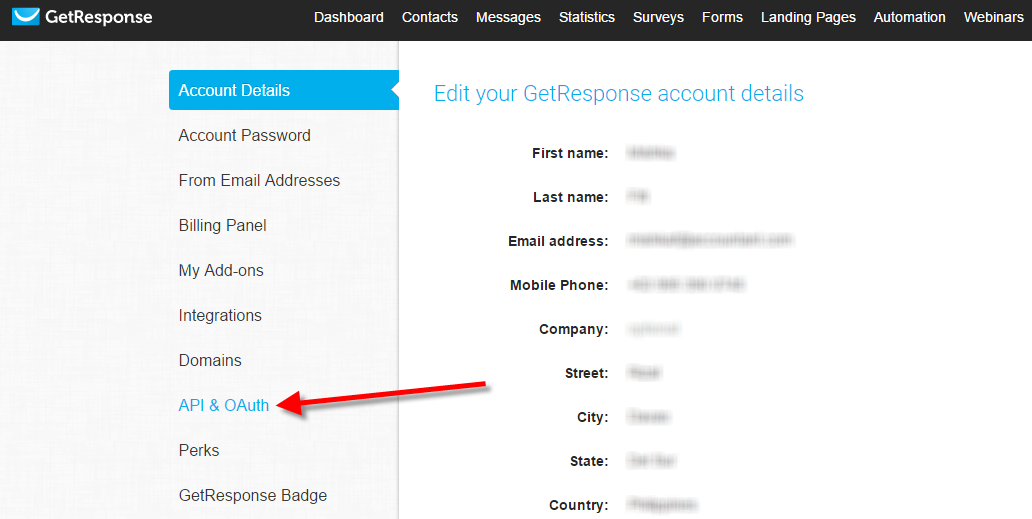 4. Click the "copy" button, to copy the API Key to clipboard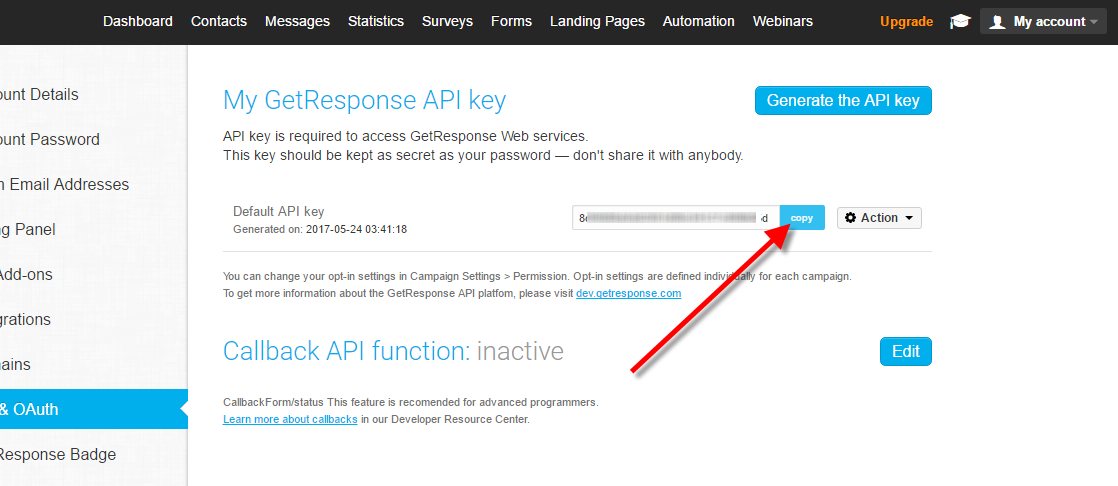 5. In your VIDELLO dashboard click "Settings" and click "Integrations"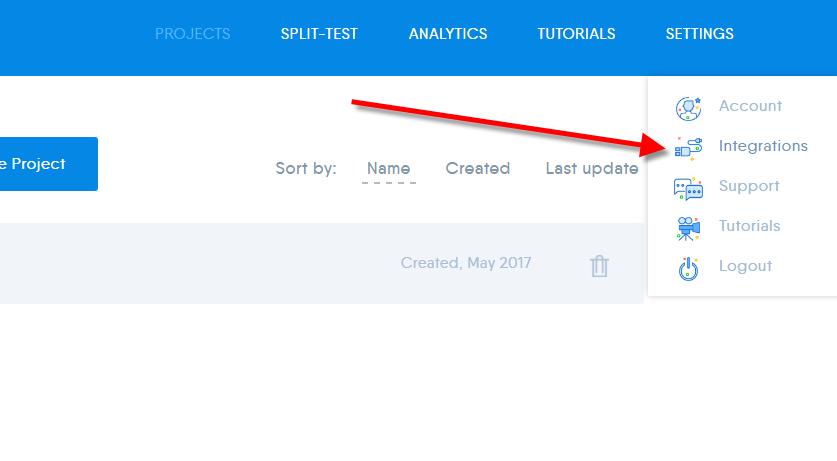 6. Select GetResponse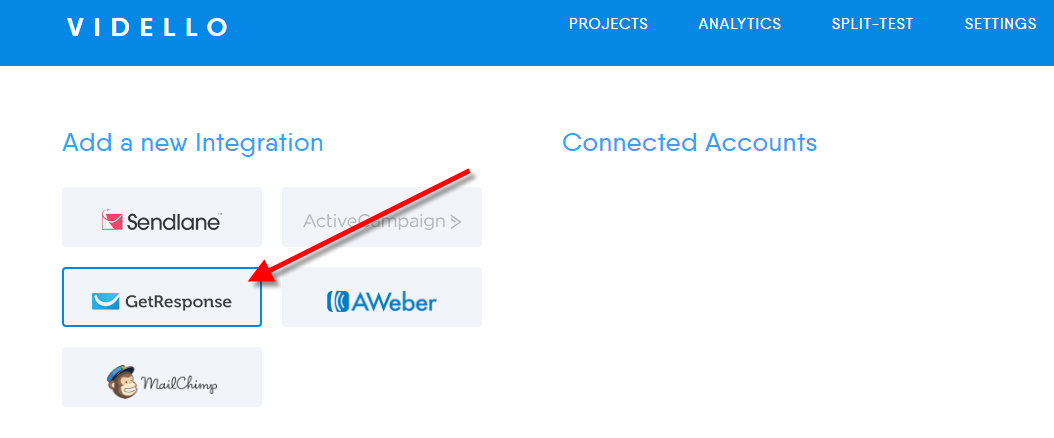 7. Enter an account name, and paste the API Key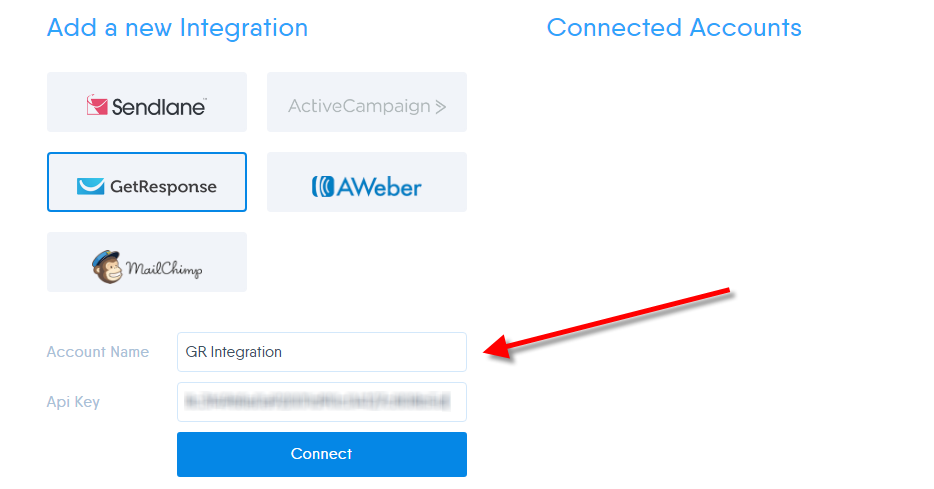 8. Click "Connect" to complete the integration