Using your ActiveCampaign API Access, you can simply connect Vidello and ActiveCampaign.
1. Log in to your ActiveCampaign account. Make sure you already have a List before proceeding to the next step. If you don't have a List already set up; you can view this article HERE on how to build one
2. At the top right hand corner click on your profile name and then "My Settings"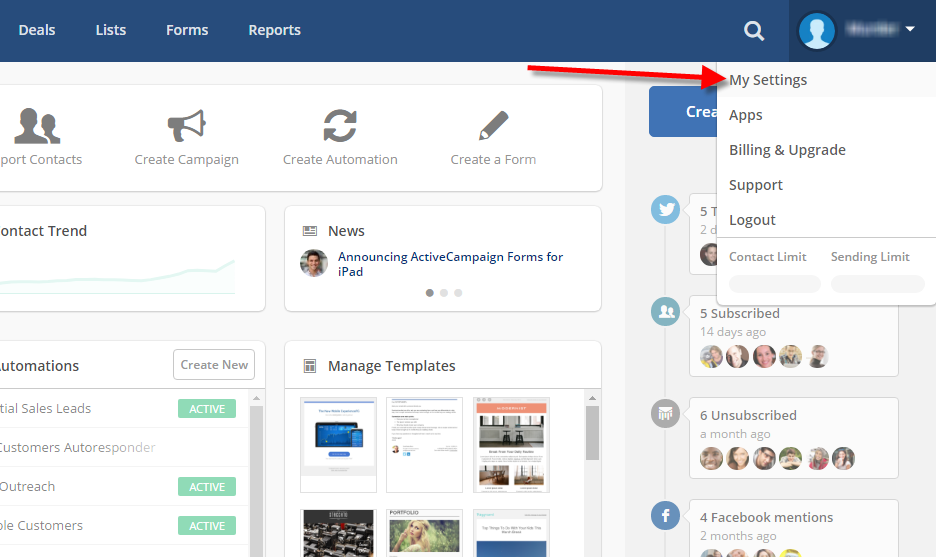 3. On the left hand side click on "Developer"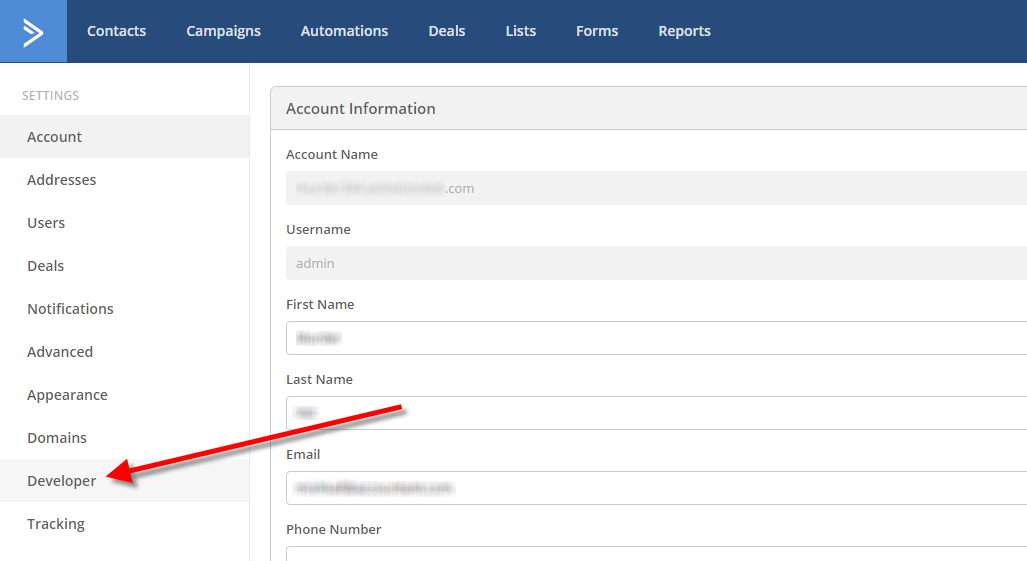 4. Take note of the URL and Key under the API Access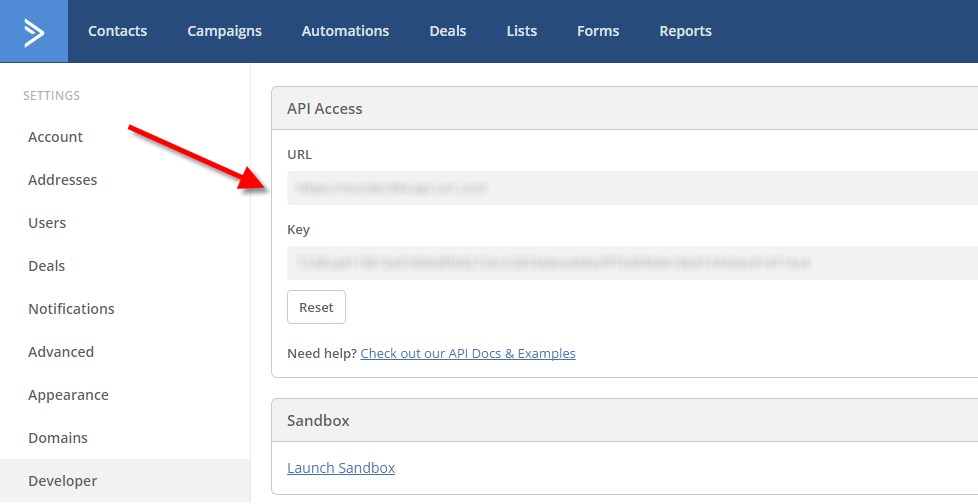 5. In your VIDELLO dashboard click on "Settings" and click "Integrations"
6. Select ActiveCampaign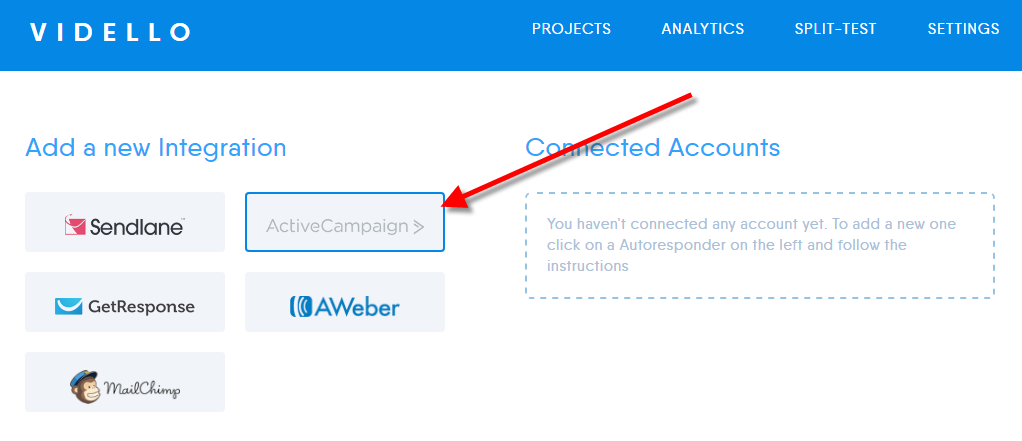 7. Enter a name, and enter your ActiveCampaign Access URL and Key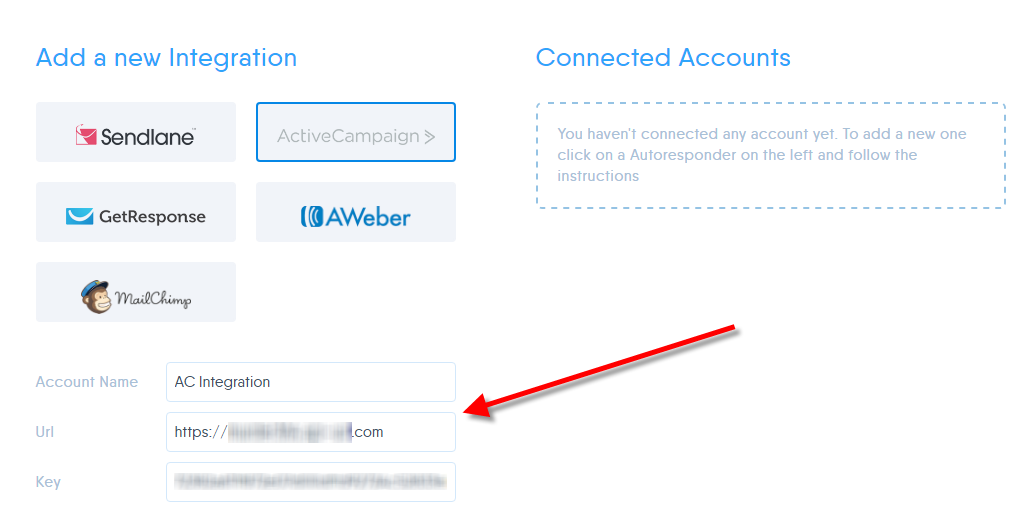 8. Click "Connect" to complete the integration. Upon successful integration, it will be listed under "Connected Accounts"