AWeber's API will let you connect your AWeber account to VIDELLO, allowing  you to have subscribers that are captured through VIDELLO added to your AWeber account.
1. In your VIDELLO dashboard click on "Settings" and click "Integrations"

2. Select AWeber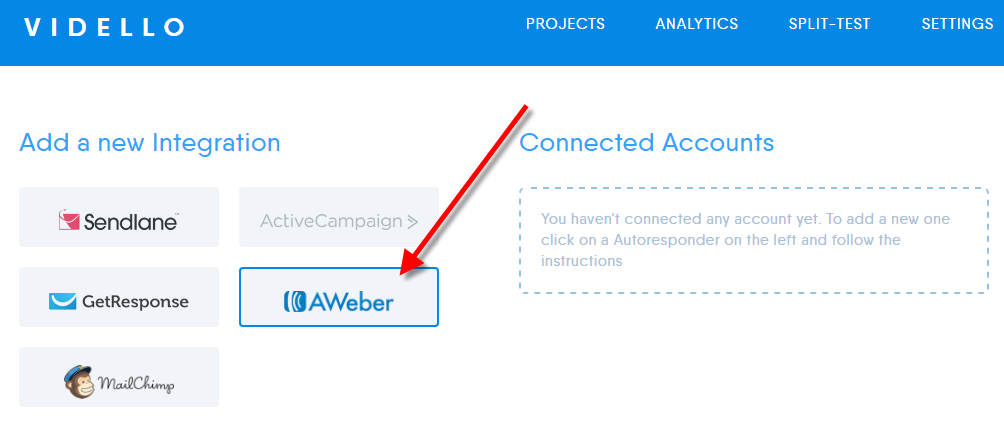 3. Click on the "Get the Autorization Code" button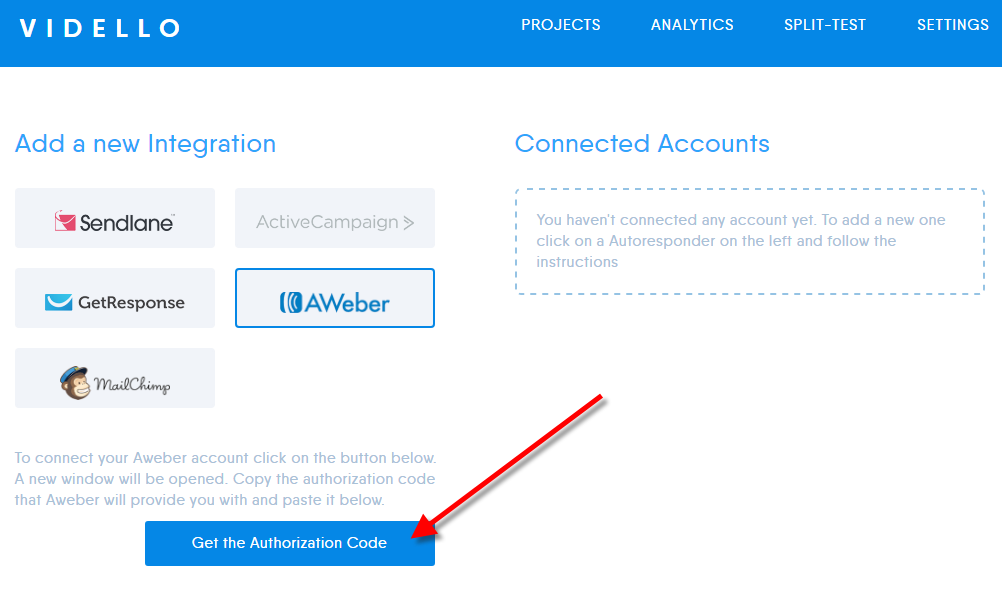 4. Enter your Aweber login details and click "Allow Access"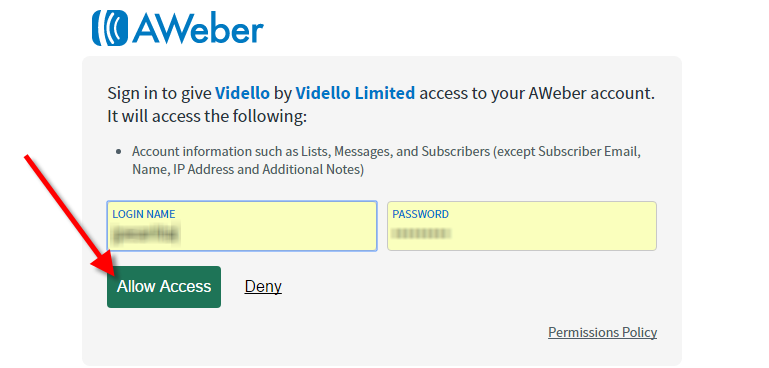 5. You will be taken to a page that gives you the Authorization Code, make sure to copy the code.

6. Back in VIDELLO integration page paste the Authorization code and enter a name for the account and click the Connect button. If integration is successful it will be listed under Connected Accounts