Adjust your video interactivity within the Controls section of VIDELLO editor.
AUTOPLAY
Want to play your video right at page load? Simply turn on the Autoplay.
At the left panel of the editor click on Controls and click on the button to turn on the Autoplay.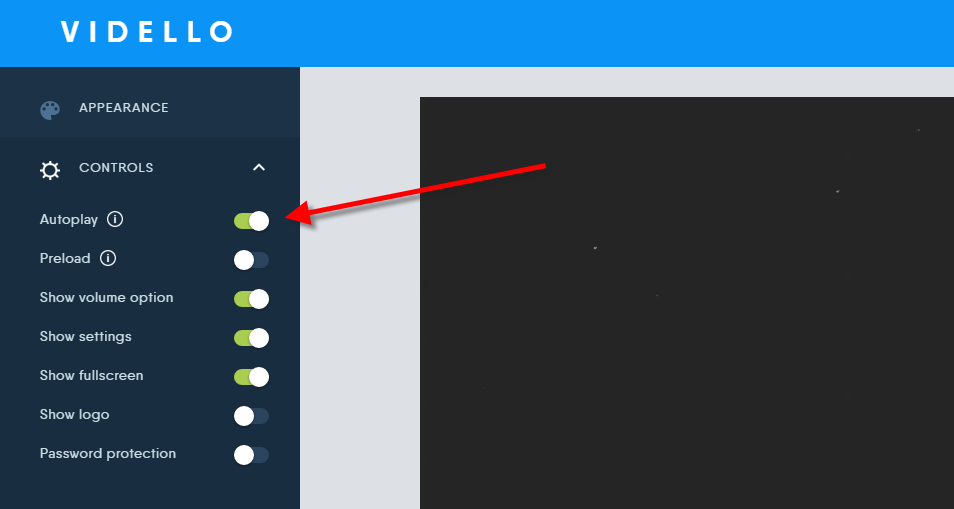 Note: Videos on mobile devices can't be autoplayed
PRELOAD
You can download a certain amount of data before visitors plays your video. By enabling the Preload, it helps your viewers have an advanced supply of video frames at all times, which prevent disruption when they view your video. Preload allows a quick start, and prevents the video from being stopped during play.
To enable click on Control on the left panel, and click the button to the right of Preload.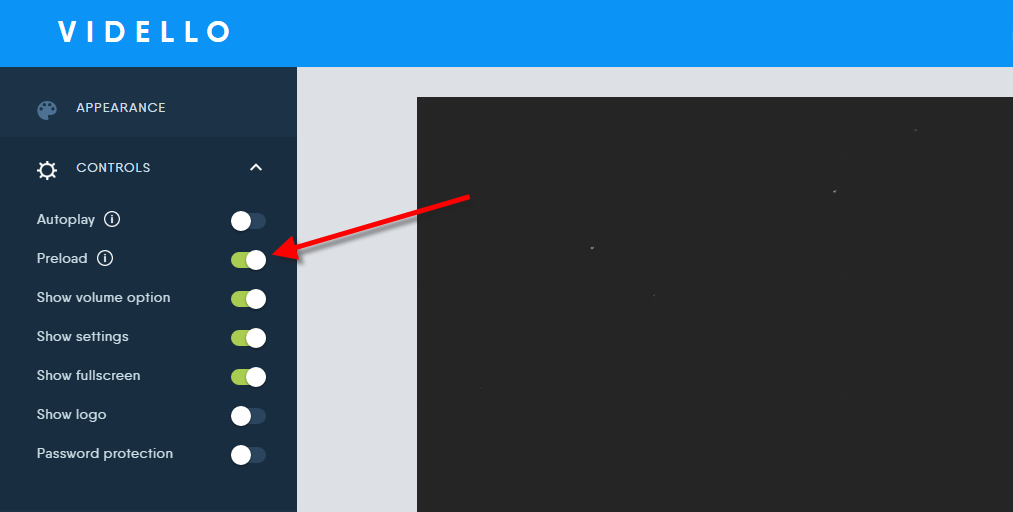 Note: Mobile device videos can't be preloaded
VOLUME OPTION
Show or Hide the volume control for viewers to adjust the volume of your video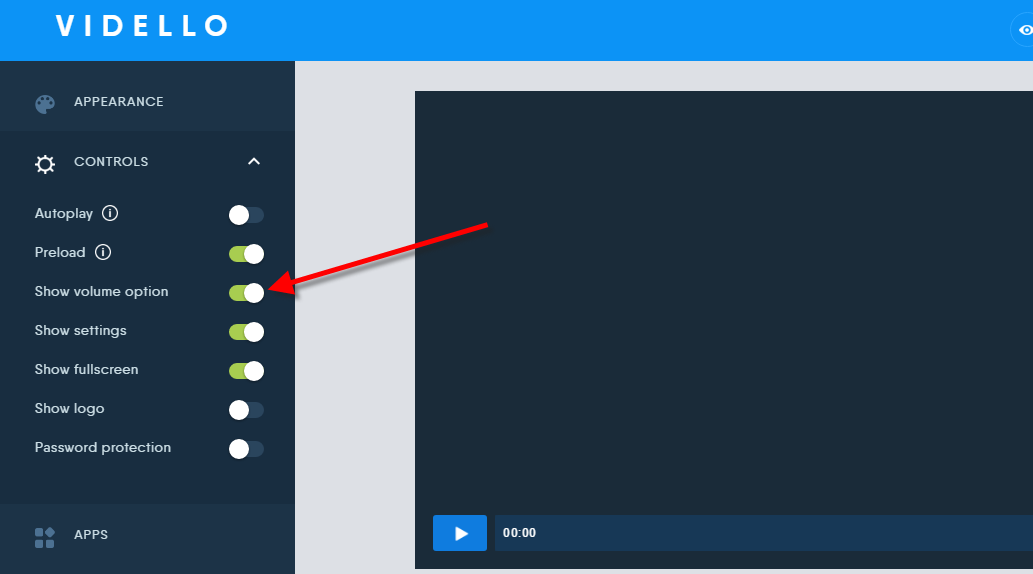 SETTINGS OPTION
Let viewers adjust the video quality by showing the Settings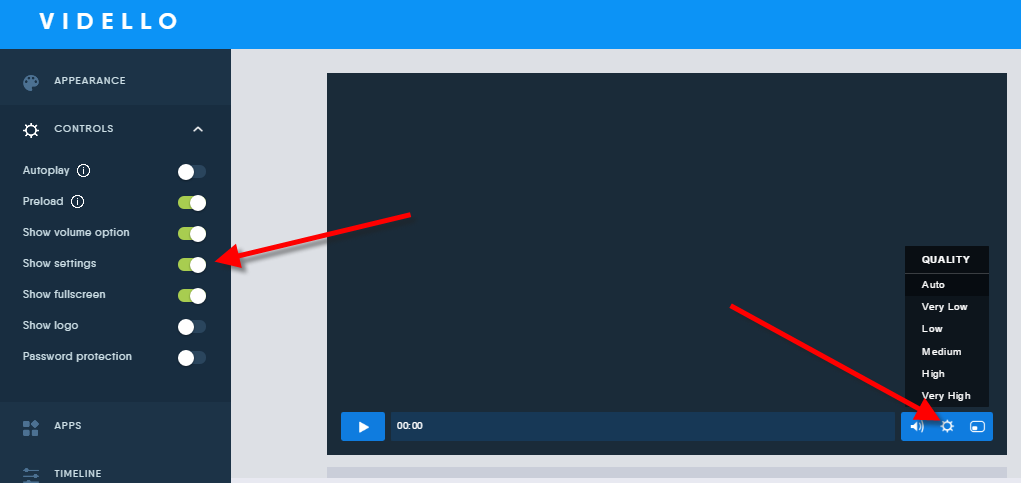 SHOW FULLSCREEN
Allow your viewers to play your video in full screen mode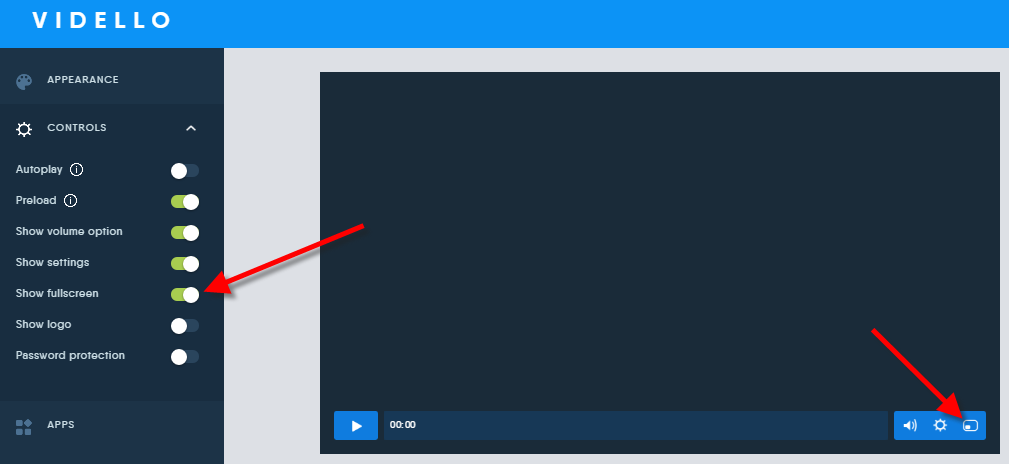 SHOW LOGO
Upload your own logo and show it in your video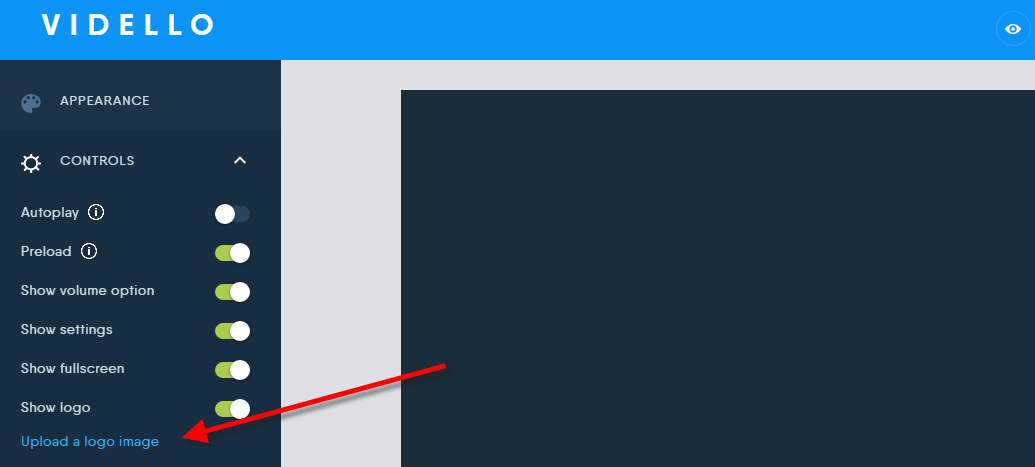 PASSWORD PROTECTION
With the Password Protection enabled only those who have the password can view your video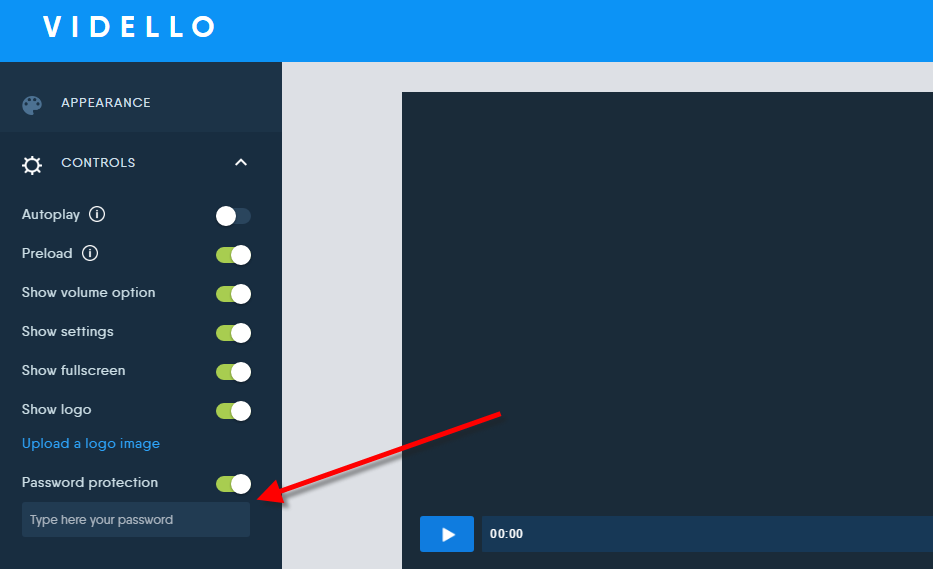 The password is case sensitive, make sure when sharing the password you share it with the right cases. You can also use Numbers and Special Characters.