This guide will walk you through the main steps for integrating Klaviyo with VIDELLO via the Custom HTML option.
1. In your Klaviyo dashboard click Lists & Segments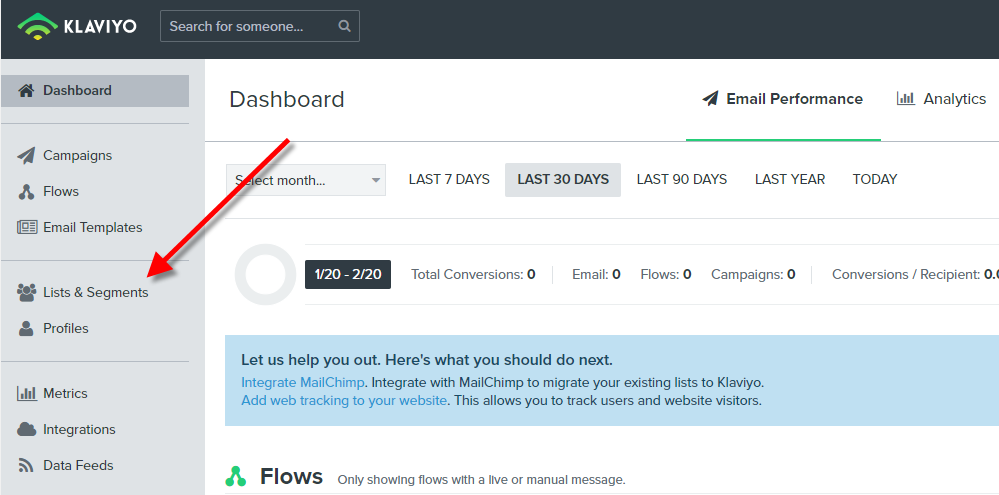 2. Click Create  List/Segment to create a new List. You can also select an existing list that you want to use.

3. Select List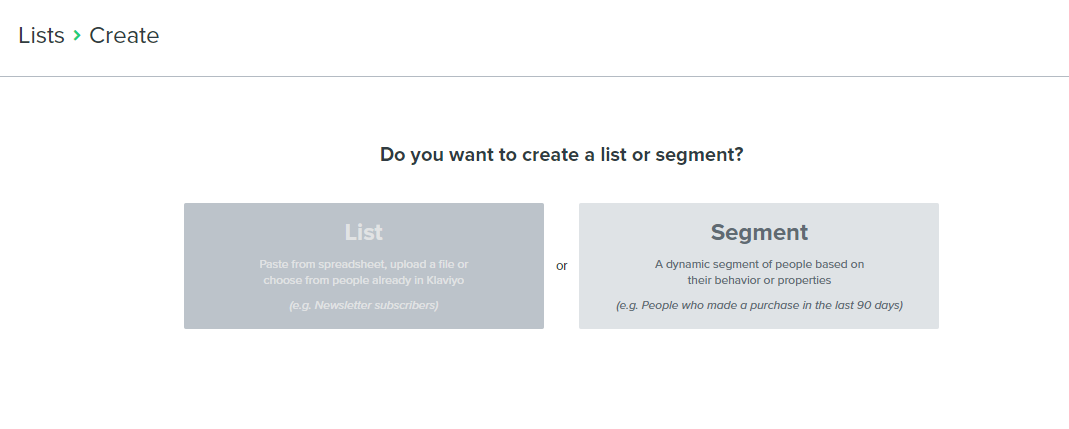 4. Enter a name for your list and click Create List

5. Select Embed Sign Up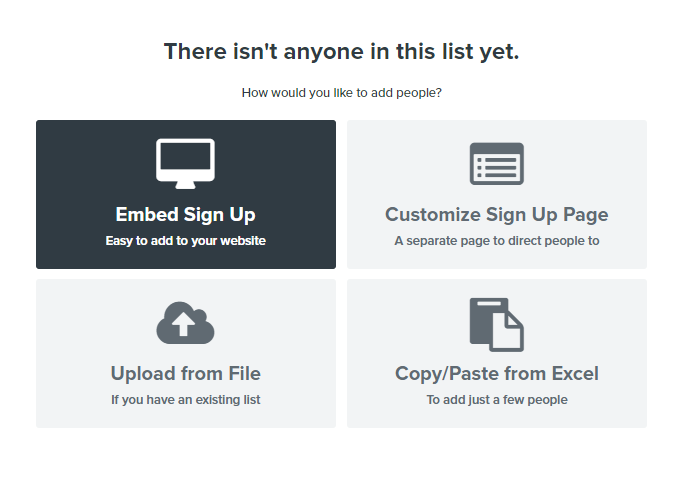 6. Grab or Copy the HTML code located at the lower part of the page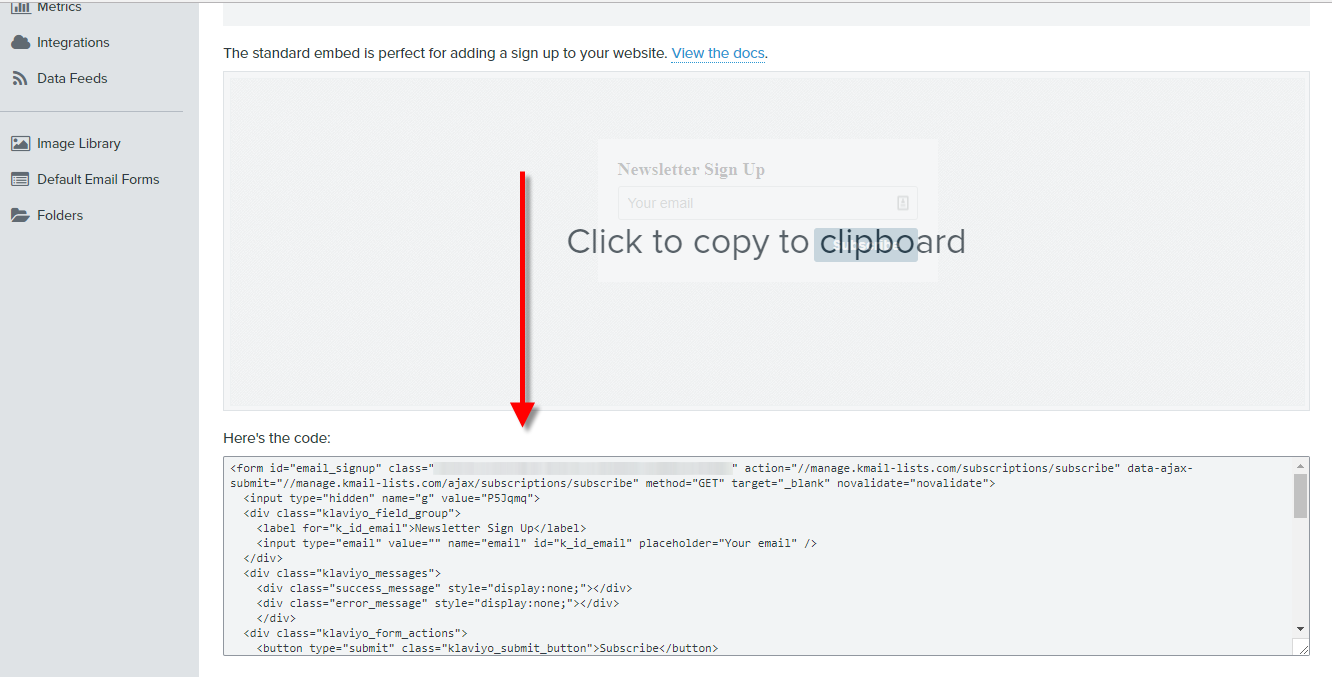 ---
Embedding the Custom Form in VIDELLO
1. Go to your VIDELLO dashboard and open your project.
2. Add the Email app to your video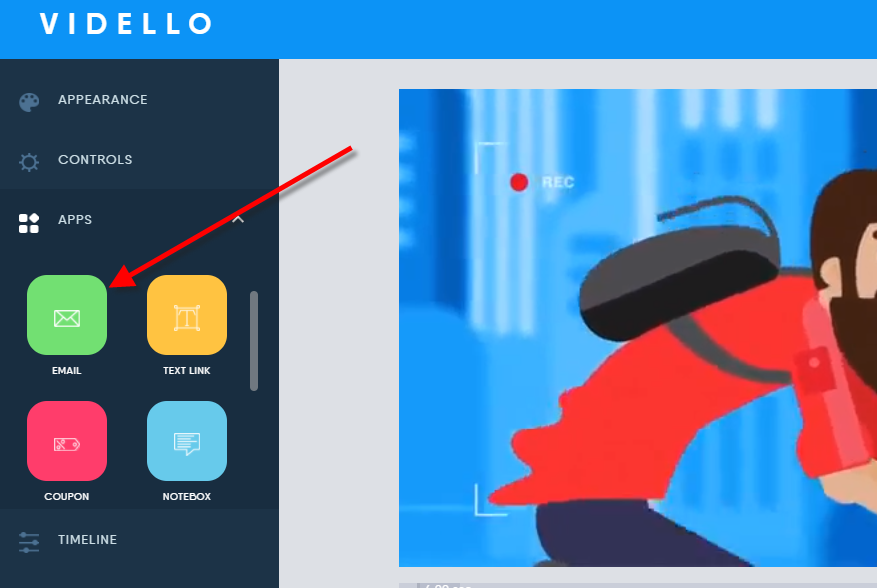 3. Go to the Email app Settings at the left Panel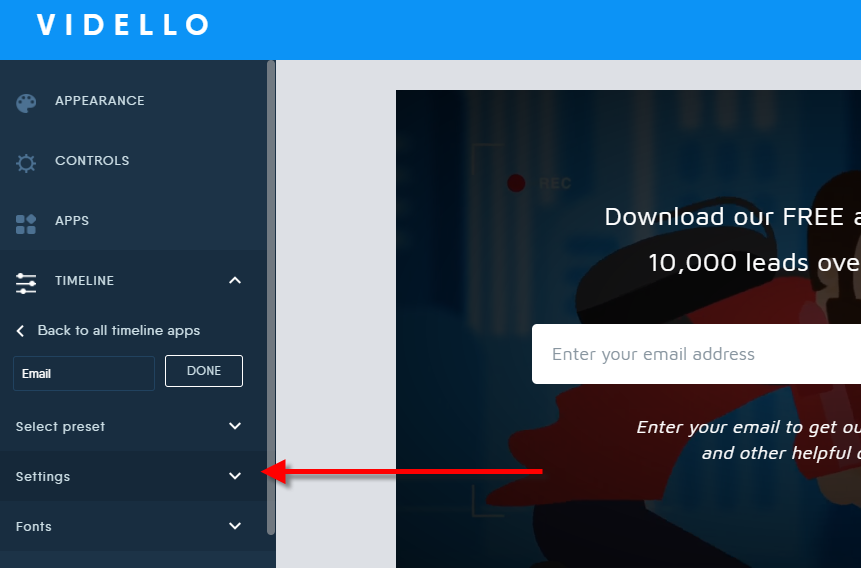 4.  Select Custom HTML for the Autoresponder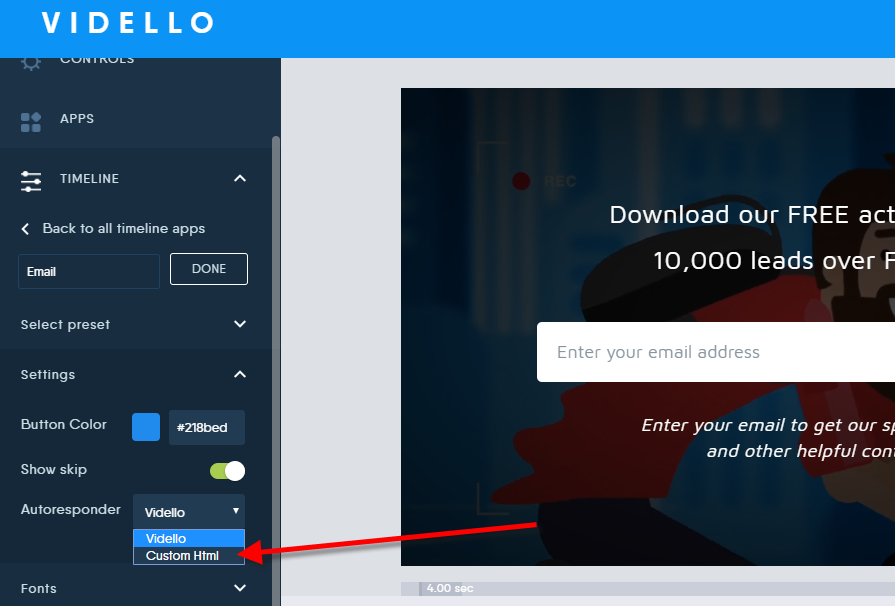 5. Paste the HTML  code from Klaviyo and click Parse Code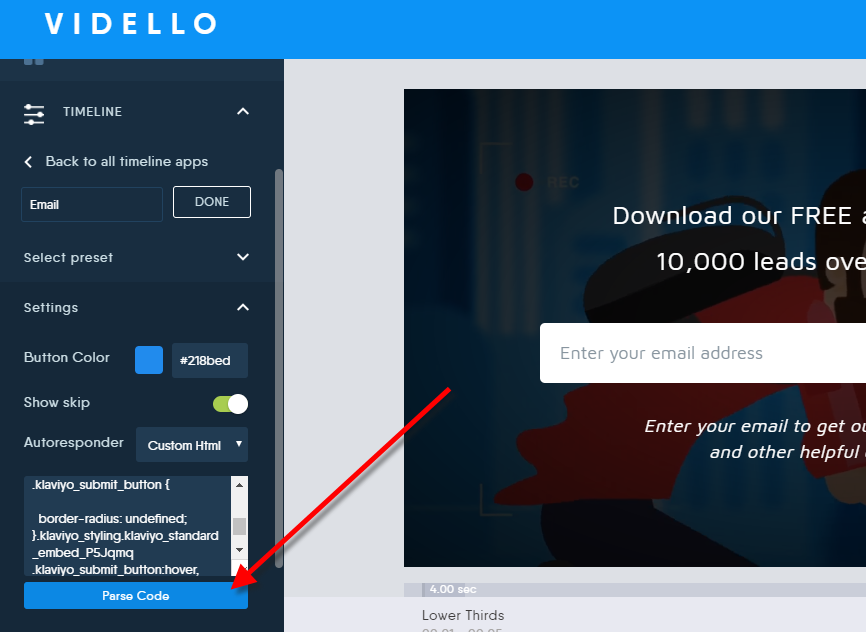 6. Select the email filed for the email input