We've added a new update to let you easily organize your projects. You can now move videos from one project to another, without losing its stats, style, and settings.
To move a video, go inside your project and click the move icon on the right of the video you want to move.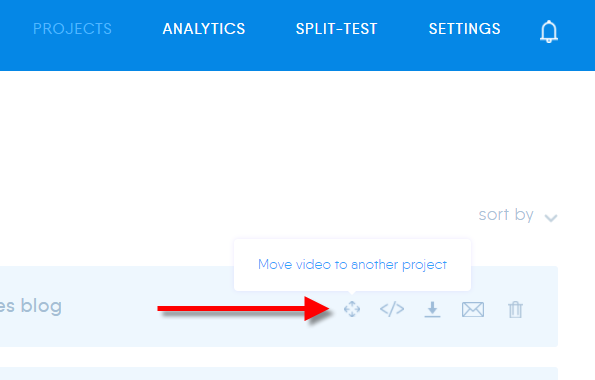 Your Projects will appear on the left panel, simply select the project where you want to move the video.