When you have completed your project, you can produce an MP4 format video.
Below are the steps to export  an MP4 file video:
1. At the left panel click the Publish icon.
2. Click the Choose button to select the destination of the published video.
3. Enter a name for the file and click Save.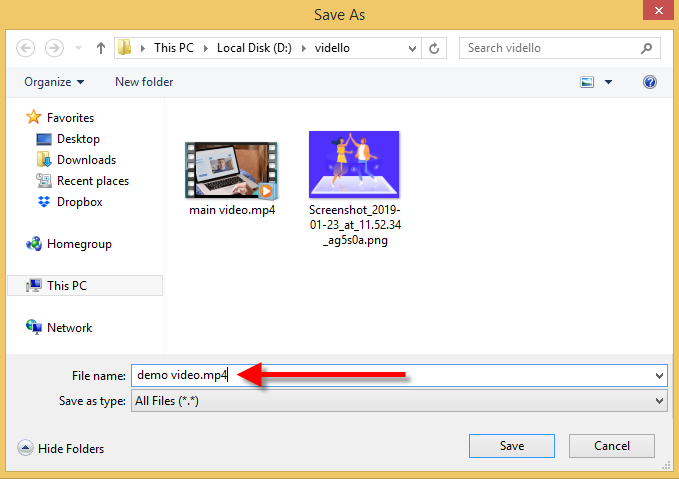 4. Click the Publish button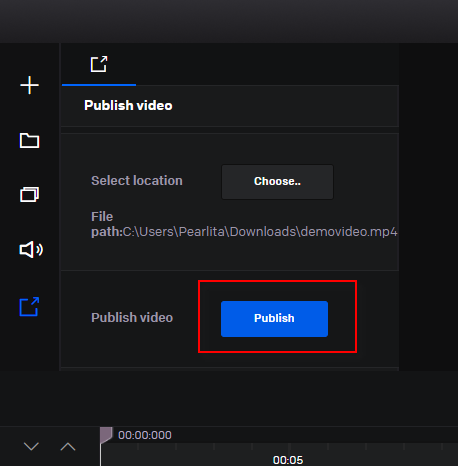 Video tutorial: