Learn how to enable your Camera and Microphone on your Windows computer.
1. Open Settings by pressing the Windows + I shortcut key, or by clicking the Settings icon from the Start Menu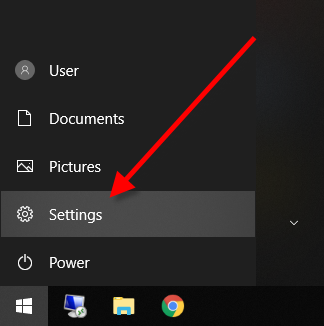 2. From the Settings window, click Privacy.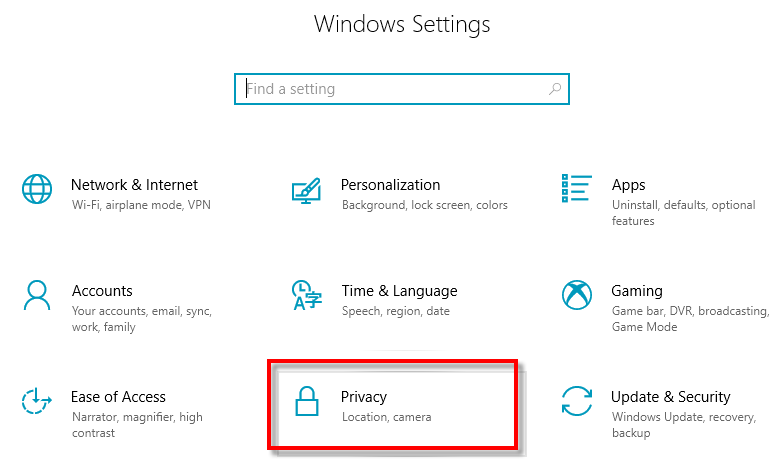 3. Click Camera in the left panel. You'll see an option that says "Allow apps to access your camera". Slide the toggle On.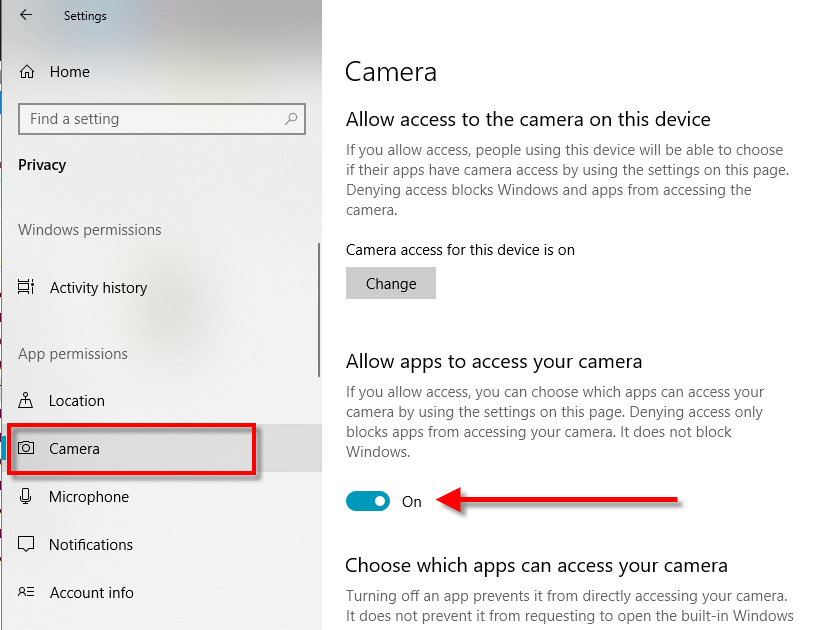 4. Click Microphone in the left panel and make sure the option that says "Allow apps to access your microphone." is also toggled On