You can change the canvas resolution to the same size you want to publish your video in. The canvas display a preview of what the video looks like after it is produced. 
To change the canvas size:
Click the Project settings icon at the right pane.

Select a Resolution according to your need.
You can also manually enter the Width and Height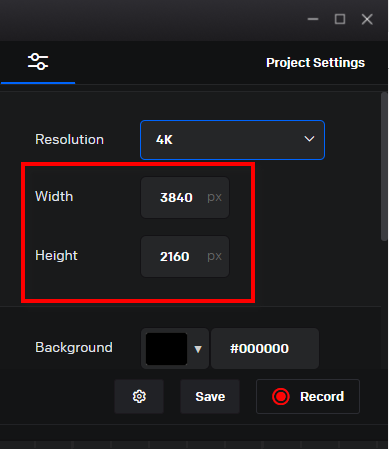 Video tutorial: