If you signed up for the Templates Club, then you can simply download them from the Create Members Area.
Simply log in and click on "Templates" in the top menu.
Choose a category and click Download on the templates you like to use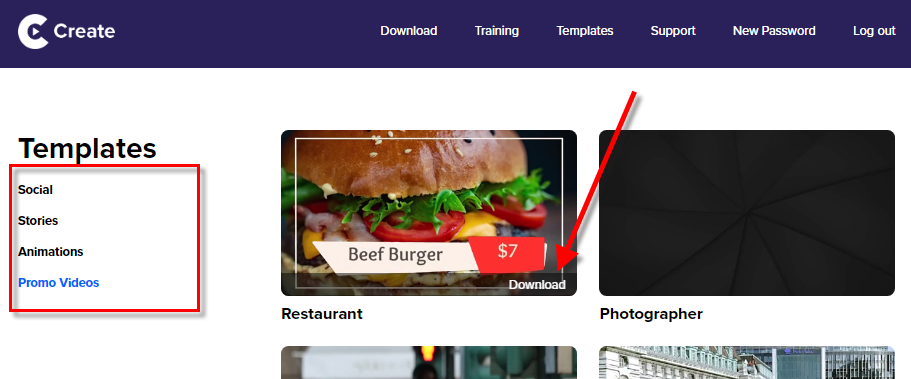 Feel free to check our tutorial about importing templates/projects HERE.
Video tutorial: