Log in to the Create Member area , then select Templates at the top menu.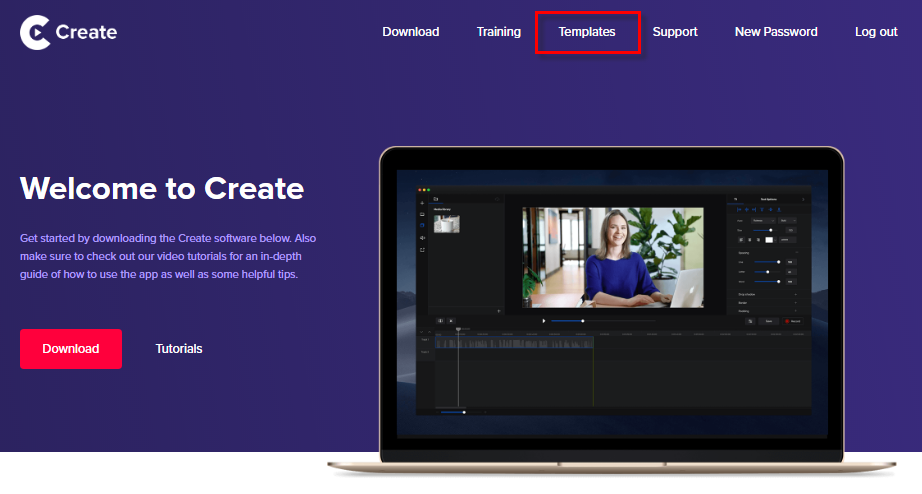 Choose a template category, pick a template you want to use, then click Download 
Note: In downloading templates, you can use any browser except Safari.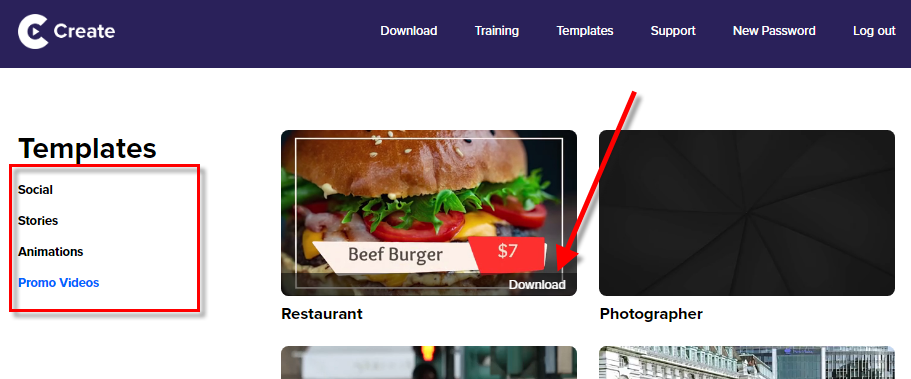 Note: you need to import the .zip file. DO NOT UNZIP or EXTRACT the files prior to importing
Go to the Create home screen, then click on "Import Template".
This will let you import the downloaded template zip file from the Downloads folder.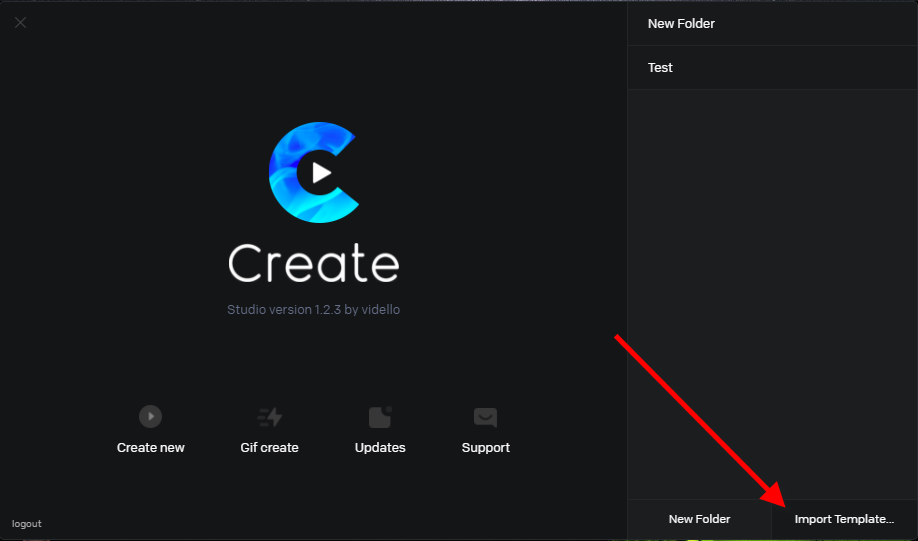 Once finished, the template will be listed under "Projects without folder"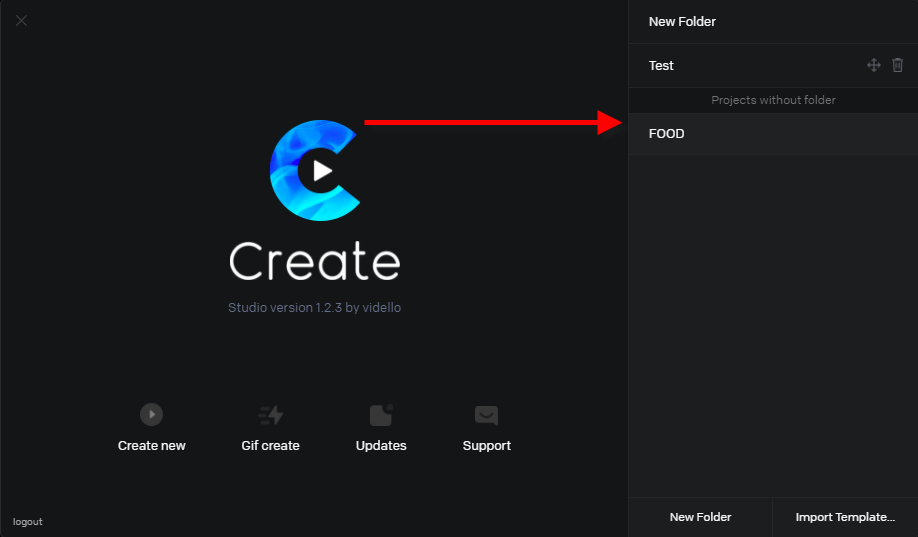 And there you go :)