You can easily upload your finished videos to an existing Vidello account.
In your Create window, click on Export to Vidello (the blue diamond icon).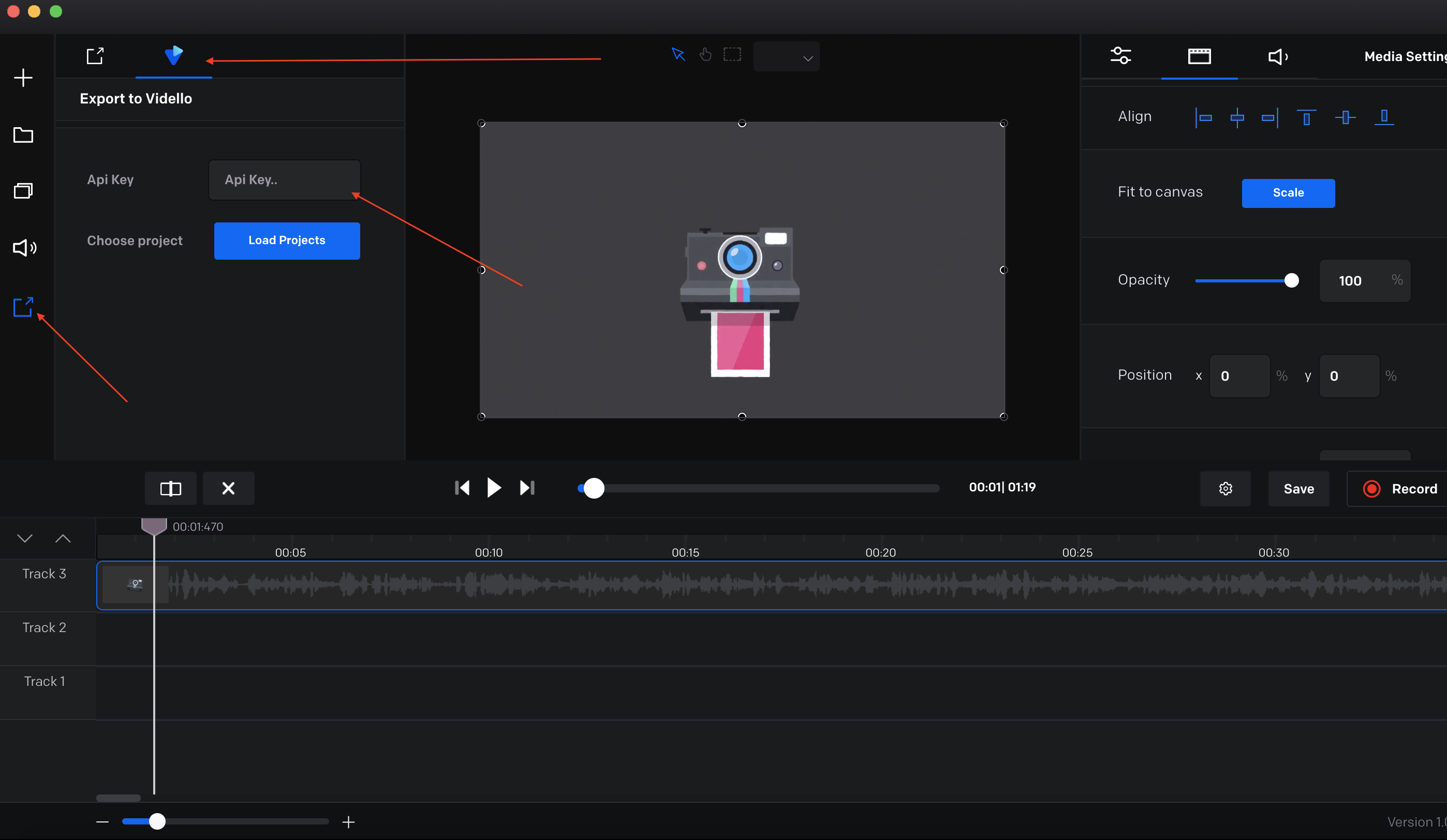 You will need your API key. To get your API key, log in to your  Vidello account .
Click on Integrations.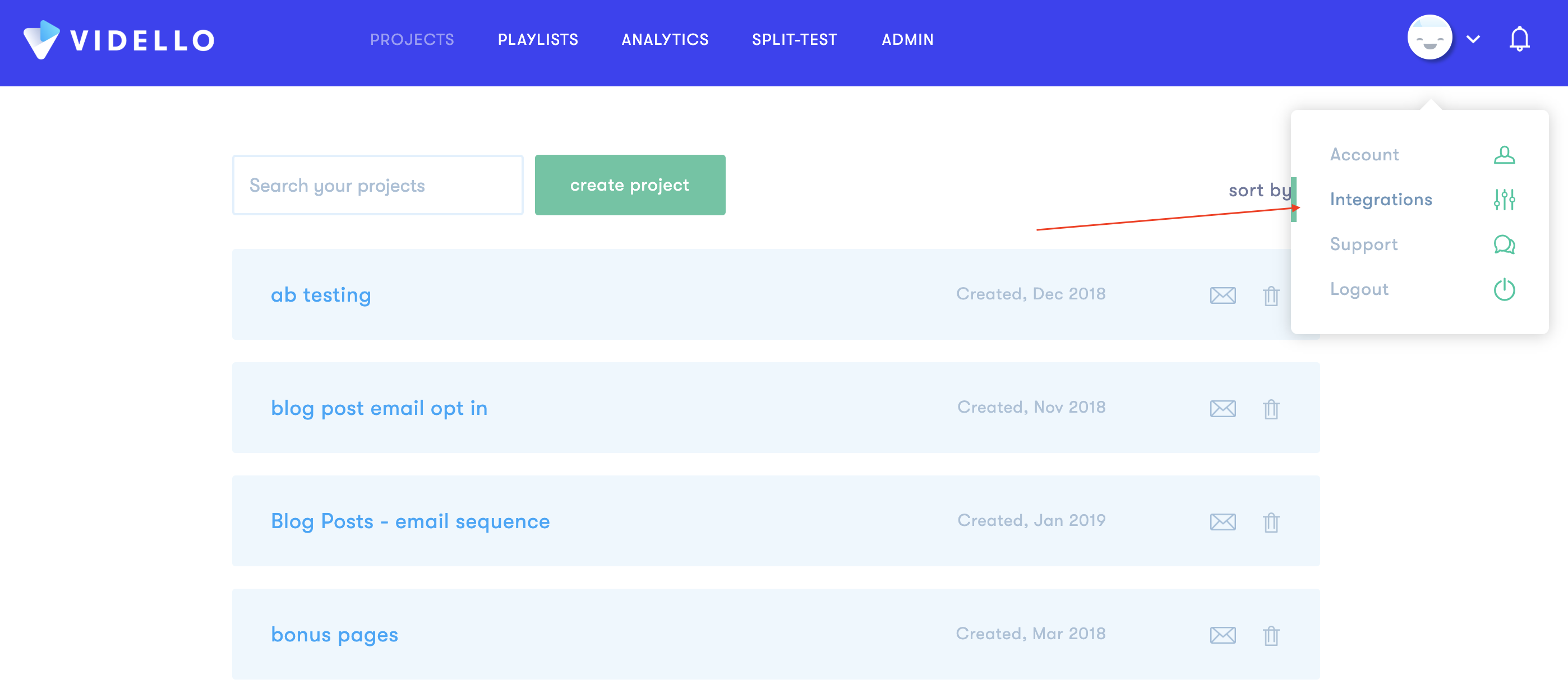 Simply copy and paste your API Key and paste it to Create.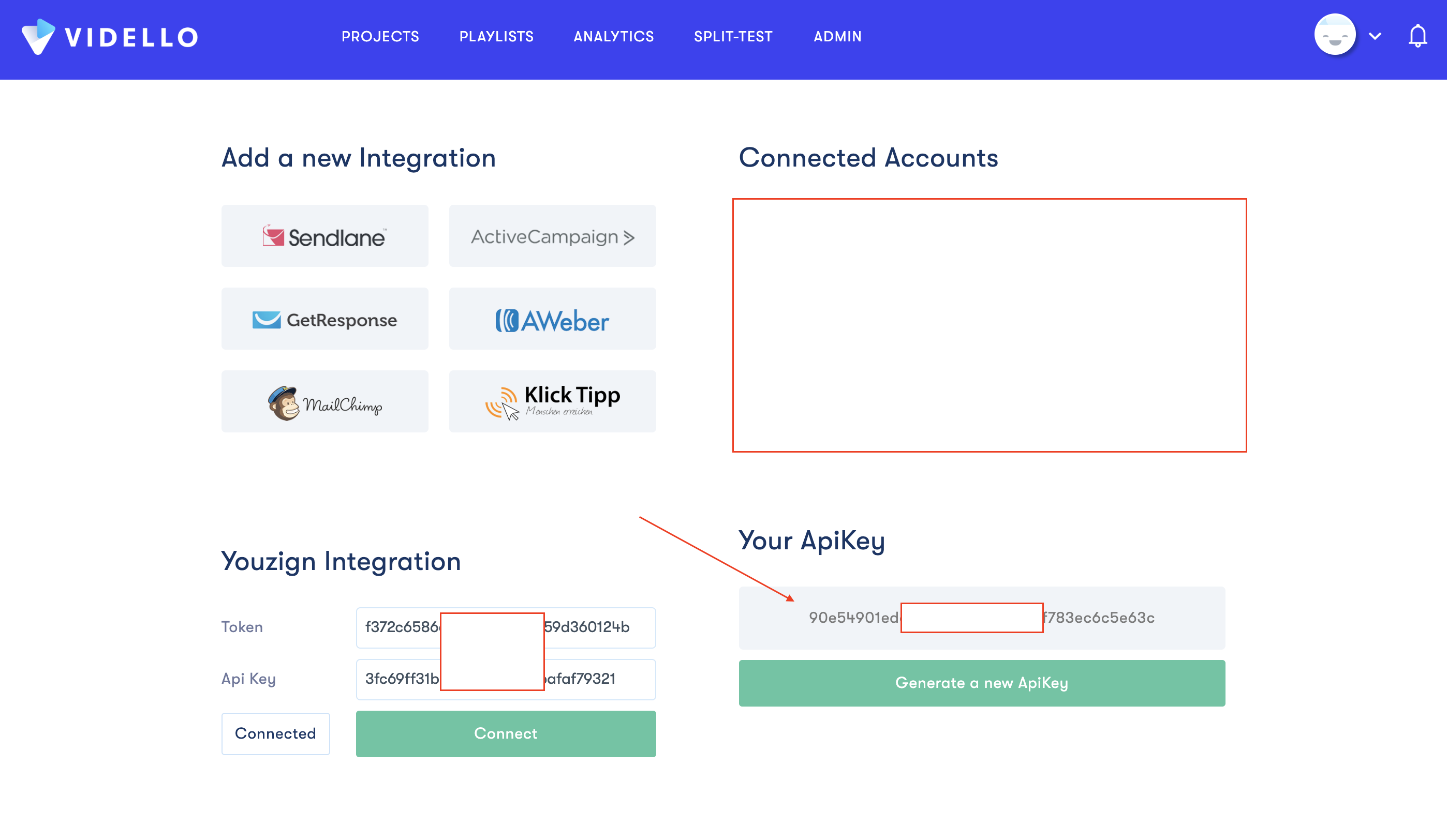 Choose the project where you want to upload the video > add "Video name" > click on "Publish"